In all my years of travel I have never stumbled upon a vortex so completely and thoroughly interesting, as well as completely maddening at the same time, as the
Brainwash Cafe & Laundromat
in downtown
San Francisco, California
. You see... way back when I lived in Maui for a spell, I had this idea that I was going to go study music (guitar playing in particular) and
DJing
in San Francisco. Alot of people were telling me how creative the music and art scene was so I went to see for myself. I didn't have much money so I ended up staying at a
youth hostel
in the south of Market district in downtown SF. Right around the corner I ended up stumbling upon such a unique and fascinating place. This place is the Brainwash. If you haven't been here you need to see for yourself...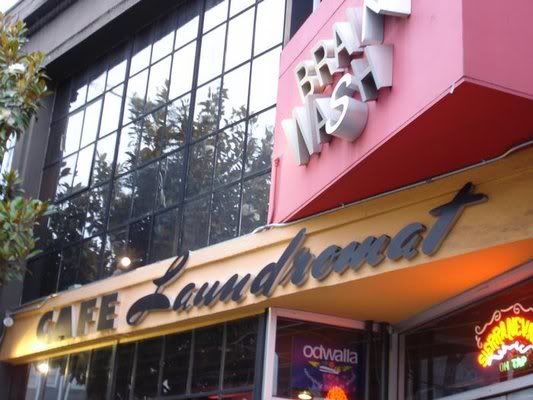 The Brainwash Cafe & Laundromat sits in one of the busiest, most urban industrial areas of San Francisco. The homeless wander around freely but so do the artists, the musicians, the freaks, the entrepreneurs, the club-owners and their workers, the Euro-kids staying at the numerous downtown hostels... one of the local hostels is located directly above a
nightclub
! But there is pretty much any kind of person you could ever imagine. Rich, poor, gay, straight, freaky, not freaky... you name it...You can see it there. But the true beauty of this place lies in the magic that surrounds it. It has been around for quite a few years and is always a hit with the tourists and locals alike.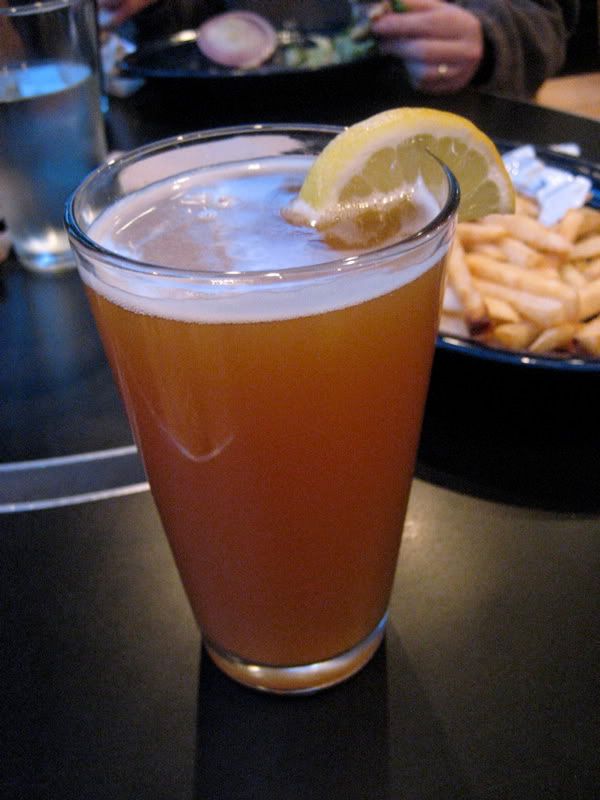 They serve up delicious food from a diverse full menu including items such as eggs, home potatoes, and toast... pancakes, waffles, and omelettes for breakfast. Burgers, fries which are some of the best in town and they go great with a nice cold
Sierra Nevada
draft off the few micro-brew taps that they have. Salads, sandwiches, soups (great Clam Chowder that's super hot). They serve hefty portions for a great price. So sit down pull up a chair and your name will be called by a loud
punk rocker
or emo artist kid with an attitude and plenty of piercings and tatts (not all of the employees have these but they are encouraged at the Brainwash).
The Brainwash also has live music on most nights. If there is not live music there is likely an event such as poetry night or comedy night, where even some famous comedians have been known to surprise people and grace the stage for a bit. If there isn't a band there is probably some louder than average music playing throughout the joint.
If you want to throw in a load of laundry well go right ahead. The laundromat is big enough for everyone even though it is pretty packed most of the time. Just throw in a load... order a beer or coffee or some food... and relax and be entertained. Or step through the double glass doors to the laundromat and check your email on the internet kiosks. Maybe have a game of loose pinball (it doesn't tilt there so easy like most
pinball machines
) Or if you don't want to do your own laundry could pull up in a limo like I have seen in the past -- to just step out, drop it off and have a cool artist or hipster clean and fold your clothes for you and package it up nice with a cool little sticker!! Too cool.
So to make a short story long.. I ended up working there. I bounced off the place for a few years when I went back and forth from Hawaii to
Cali
and back and forth again. It's such a cool place. It amazes me how coffee, food, and music, a cool design and attitude, and need for community attract some of the coolest most interesting people in the world. I have met some truly amazing people there from all walks of life. It is a vortex of creative energy as well as a mix of totally chaotic surroundings. You just have to see your yourself. You will always have a story if you go to the Brainwash. It is people watching like you have never seen in your life I guarantee it. Well some of you have seen some crazy stuff I am sure but this is incredibly interesting and diverse.
The scene thrives in San Francisco. Creative people move from all around. And places like this might seem like they don't exist, just tucked away in a tight little neighborhood in a bustling part of a busy city. But it's there. and the next time you are in San Francisco and want to check out a cool place, go to the Brainwash on Folsom street (between 7th and 8th st.) in the
South of Market
district of San Francisco. It's also really nice on the weekend to have a late morning breakfast and sit out on the sidewalk and watch what's goin' down. It's right on the strip with all of the restaurants, bars, clubs and businesses. Enjoy!